Tio Julian's By The Lake Cafe is situated within the surrounds of The Lakeshore in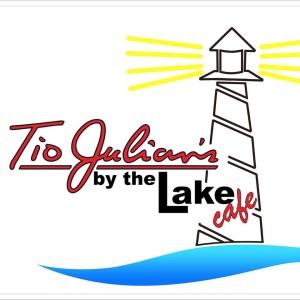 Mexico, Pampanga, which boasts of its sprawling lush greens and man made lake.
Dining in a quiet and peaceful environ is a dream. Away from the hustle and bustle of city life.
At Tio Julians By The Lake Cafe at The Lakeshore, it surely is a reality.
Whether it is a private dining for an intimate group with a specially customized menu or walk in diners. With house menu choices of Gourmet Pasta, Sandwiches and One of a kind Burger Series, all personally conceptualized and concocted by its owner. A truly unforgettable and remarkable dining experience surely awaits everyone.
We conceptualize customized menus for private dinner reservations.
Long for that perfect combination of superlative food and perfect tranquil surroundings, book now for private dinner reservations.
Email: tiojulians2014@gmail.com
or
Contact 0922-8472221 / 0922-8472223 / 0917-6553639