Tio Julians Catering is a company committed to total client satisfaction beyond their great expectations and moneys' worth.
Its name is a homage to its founder, Julian Bautista Manahan, a native of San Mateo, Rizal. Belonging to a respected and reputable
family lineage within his hometown. His family primarily engaged in farming and construction aggregate business yet his love and fervor for good food and cooking gave him his moniker Tio Julian within his town folks.
No wonder, his sons breathe and live with such verve and passion for great food and service.
Registered owner, Dr. Jorge S. Manahan D.V. M. took culinary arts at International School for Culinary Arts and Hotel Management in Manila thus further enhancing his knowledge and skills in the craft he is seriously into.
At present, Tio Julians Catering is operated and managed by Jonas S. Manahan. He had extensive culinary trainings locally and in Germany. While residing in Dublin, Ireland, he furthered his culinary skills by enrolling in various culinary courses.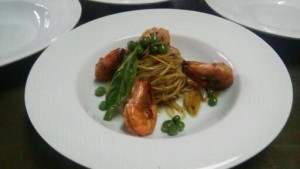 Being an off-premise caterer, Tio Julian's Catering ensures that preparation and handling of food is of utmost priority, Having its own kitchen, commissary and warehouse. Fully equipped to handle events from the South to the North parts of Luzon such as Laguna, Cavite, Nueva Ecija, Tarlac, Zambales, Bataan with its reefer vans and Imported Food Storage Cabinets. Food is sure to be delivered clean, fresh and in good condition.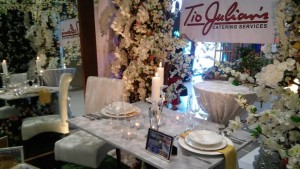 The Tio Julians trademark of impeccable and friendly service is fully realized by having a support staff that had been trained and embedded with the owners same motto and creed.
The creed to provide the best quality food and services to clients, exceeding their expectations and moneys' worth. No longer a mere promise to a client but a commitment of Tio Julian's Catering that is engraved and rooted to its heart and soul.
Member: Food Caterers Association of the Philippines (FCAP)